Happy Friday everyone,
I'm so glad the weekend has finally arrived! I'm excited to just relax for the next few days and continue enjoying my summer.
I decided a while back that I wanted to be more proactive over the summer with how I spent my time. It's easy to fall into the habit of vegetating all summer which neither healthy or fun.
So, as a way to keep my brain-cell count up this summer, I decided I would spend a good portion of my time reading books. Books are like an escape hatch from everyday life. You can escape to a world of fantastic creatures, societies, or romances. It's all right there in your hands ready to dive in and there is also the feeling of accomplishment I feel when I finish book that just makes me feel extra special about myself.
So as promised here is my Summer Reading List for 2016! Let me know if you've read any of these already and tell me how they were! I always love hearing from you guys!
happy reading,
Brittany
---
The Help by Kathryn Stockett
"A deeply moving novel filled with poignancy, humor, and hope, The Help is a timeless and universal story about the lines we abide by, and the ones we don't".
I enjoyed every second of this book. It's a beautiful story and I'm so glad it was first on my list.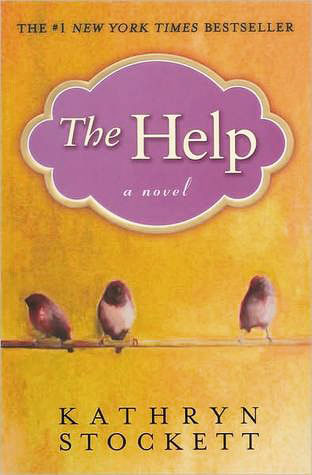 2. Allegiant by Veronica Roth (currently reading)
"The faction-based society that Tris Prior once believed in is shattered – fractured by violence and power struggles and scarred by loss and betrayal. So when offered a chance to explore the world past the limits she's known, Tris is ready. Perhaps beyond the fence, she and Tobias will find a simple new life together, free from complicated lies, tangled loyalties, and painful memories."
I'm so over this series, it's not even funny. Divergent was great but the last two books in this trilogy have just been a complete snooze fest. I'll be happy when I'm done with it.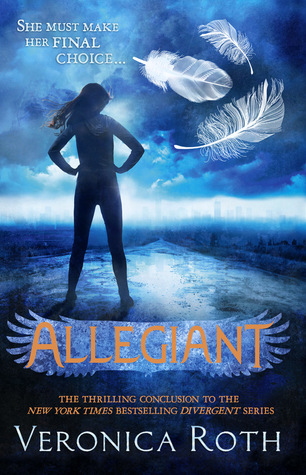 3. This Lullaby by Sarah Dessen
Two words: Pool Read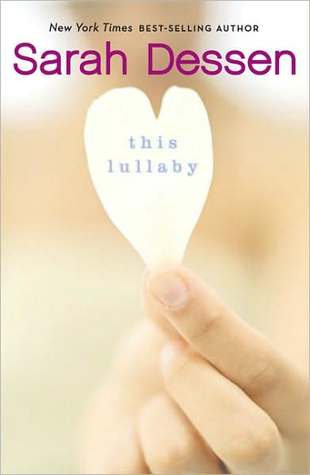 4. Dark Places by Gillian Flynne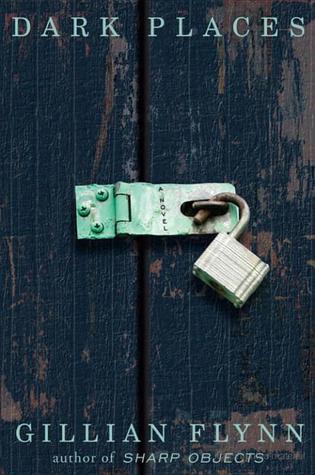 "Libby Day was seven when her mother and two sisters were murdered in "The Satan Sacrifice" of Kinnakee, Kansas." She survived—and famously testified that her fifteen-year-old brother, Ben, was the killer. Twenty-five years later, the Kill Club—a secret secret society obsessed with notorious crimes—locates Libby and pumps her for details. They hope to discover proof that may free Ben. Libby hopes to turn a profit off her tragic history: She'll reconnect with the players from that night and report her findings to the club—for a fee. As Libby's search takes her from shabby Missouri strip clubs to abandoned Oklahoma tourist towns, the unimaginable truth emerges, and Libby finds herself right back where she started—on the run from a killer."
I'm more than excited for this book! Gone Girl was amazing and intriguing! I love a good thriller and I think this one is going to really wow me!
5. The Perks of Being a Wallflower by Steven Chbosky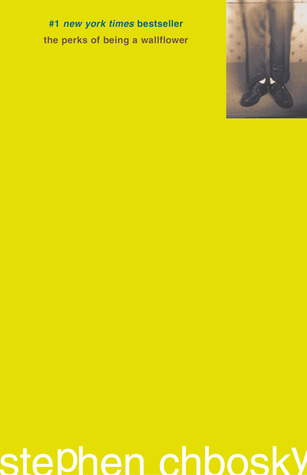 The Perks of Being a Wallflower is a deeply affecting coming-of-age story that will spirit you back to those wild and poignant roller-coaster days known as growing up.
I really enjoyed this movie and decided to give it a read!
6. The Scorch Trials by James Dashner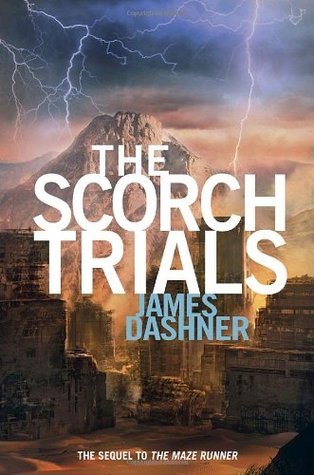 "Thomas was sure that escape from the Maze would mean freedom for him and the Gladers. But WICKED isn't done yet. Phase Two has just begun. The Scorch.

There are no rules. There is no help. You either make it or you die."
The second installment to The Maze Runner series is something I couldn't pass up on reading. The first book was great and I'm excited to see how the story will continue to unfold.
7. The Martian by Andy Weir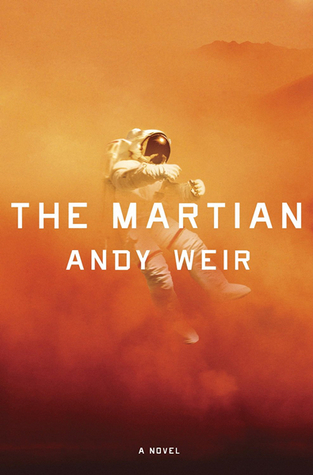 "Six days ago, astronaut Mark Watney became one of the first people to walk on Mars.

Now, he's sure he'll be the first person to die there."
This isn't the typical type of book I'd pick up but it sounded interesting and there has been a lot of hype about it so I thought I'd give it a go for this summer.
8. Daughter of Smoke & Bone by Laini Taylor
"Around the world, black hand prints are appearing on doorways, scorched there by winged strangers who have crept through a slit in the sky.

In a dark and dusty shop, a devil's supply of human teeth grows dangerously low.

And in the tangled lanes of Prague, a young art student is about to be caught up in a brutal otherworldly war."

The cover of this book is stunning and it sounded like a fun fantasy read, so why not?
9. A Thousand Tomorrows by Karen Kingsbury
Two words: Pool Read
10. A Discovery of Witches by Deborah Harkness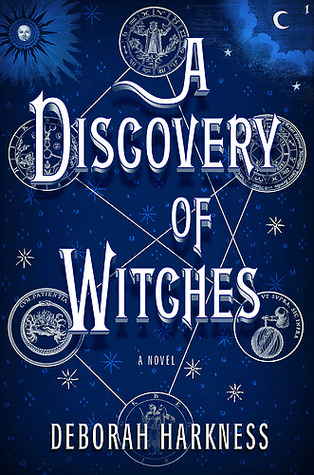 "Deep in the stacks of Oxford's Bodleian Library, young scholar Diana Bishop unwittingly calls up a bewitched alchemical manuscript in the course of her research. Descended from an old and distinguished line of witches, Diana wants nothing to do with sorcery; so after a furtive glance and a few notes, she banishes the book to the stacks. But her discovery sets a fantastical underworld stirring, and a horde of daemons, witches, and vampires soon descends upon the library. Diana has stumbled upon a coveted treasure lost for centuries-and she is the only creature who can break its spell. "
I highly enjoy these kinds of books with many types of magical creatures and hidden worlds. Good reviews for this led me to getting it so I could read it.
11. Funhouse by Dean Koontz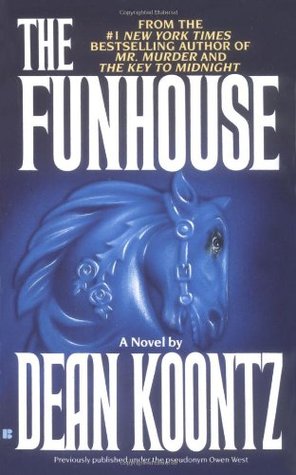 "Once there was a girl who ran away and joined a traveling carnival. She married a man she grew to hate–and gave birth to a child so monstrous that she killed it with her own hands. Twenty-five years later, she has a new life and two normal children. But her past still haunts her–and now the carnival is coming back to town…"
Creepy, creepy, scary, and more creepy… all the things I like in a good book. This one will be fun!
12. House by Ted Dekker
"One game. Seven players. Three rules. Game ends at dawn."
There is definitely a trend here. I like creepy books!
13. Odd Thomas by Dean Koontz
Not sure why I'm reading this. Seemed interesting, that's all.
14. Thirteen Reasons Why by Jay Asher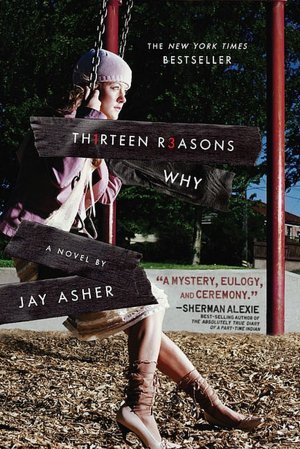 "Clay Jensen returns home from school to find a mysterious box with his name on it lying on his porch. Inside he discovers thirteen cassette tapes recorded by Hannah Baker, his classmate and crush who committed suicide two weeks earlier.

On tape, Hannah explains that there are thirteen reasons why she decided to end her life. Clay is one of them. If he listens, he'll find out how he made the list."
I kept hearing about this book and seeing it everywhere. I was so happy when I saw it at the local used book shop at a discounted cost. I'm hoping there will some deep, life-altering meaning within this book that will really make me reflect on life.
15. Uglies by Scott Westerfield
"Tally is about to turn sixteen, and she can't wait. In just a few weeks she'll have the operation that will turn her from a repellent ugly into a stunning pretty. And as a pretty, she'll be catapulted into a high-tech paradise where her only job is to have fun."
I remember reading this book in middle school and loving it! I wanted a "re-read" on this list somewhere just for fun and I immediately went to this on my shelf. I hope it's as good the second time around.